Did you hear the conventional ultrasound diagnostic machines? Which appears of floor-shape and be placed in a dedicated ultrasound department room for a special use mainly. Of most hosts which are on wheels, and it can push, but due to the large volume, it's weight heavily, and now the enhanced Practical Hand-held Ultrasound Equipment series for you in reality.

As we all know, differ Ultrasound Equipment has its different classifications, therefore, in different application of appearance, Ultrasound products may be divided into Hand-held, Notebook type, Portable Ultrasound Equipment, Trolley and Digital Ultrasound machines to meet wide ranges people needs.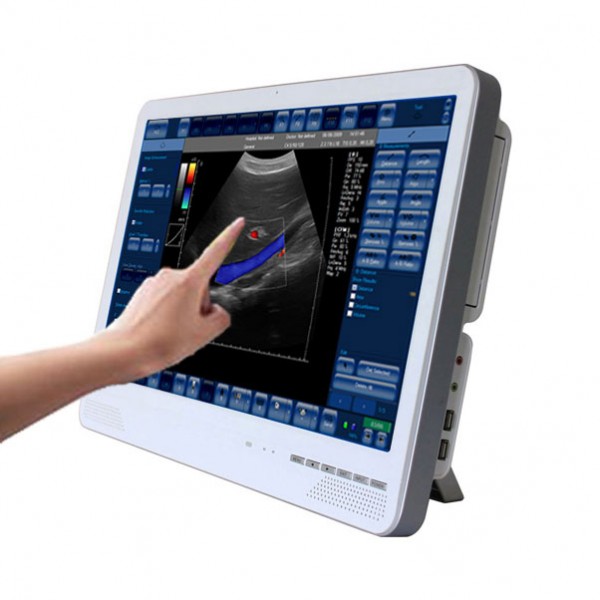 As a more than five-year Professional Ultrasound Equipment manufacturer and a developing Medical Ultrasound Devices team--MSL, Guangzhou Medsinglong Medical Equipment Co., Ltd. China, we have been working in Medical Ultrasound field applications and product innovation. "More healthier in technology" is our pursuing goal and we are stepping to the idea of "Innovating technology, living healthier". Therefore, people in MSL have made a contribution for human health in committing and promoting advanced technology products for many years.

Thus, we aim to serve you better ultrasound equipment with our best service and HQ Practical Hand-held Ultrasound Equipment.
For example, the Latest Advanced Technical Hand-held Ultrasound Equipment MSLVU05, which is offered by MSL, Guangzhou Medsinglong Medical Equipment Co., Ltd. China. Of which gave got a well use in both human and vet animals. Under the function of Hand-held services, for its portable, light and easy to carry, one can do an examination on a vet animal conveniently among doctor, farmer and breeder.

Related HQ Practical Hand-held Ultrasound Equipment are followings.
Human HQ Medical Equipment/ Vet Animals Use Trolley Digital Color Ultrasound Machine MSLVU02, Complete Updated New Vet Use Full digital B Mode Ultrasonic Diagnostic Instruments, MSLVU02 also won a popular welcome among Veterinary, Farmer and Breeder.

Updated Professional Vet Hand-held Ultrasound Equipment MSLVU04, as Specialized Medical Ultrasound Machine, made a popular use in both bovine and sheep.

Latest Advanced Technical Human & Vet Animals Ultrasound Hand-held Equipment MSLVU05 get a well use in both human and vet animals.

Furthermore, we have a wide variety of Ultrasound machines prepared for you, they are Trolley ultrasound machine, 3D & 4D ultrasound machine, Portable Ultrasound Machines, Home Ultrasound Machine, Veterinary Ultrasound, Color Ultrasound Machine and Digital Ultrasound Machines in differ functions for person in wide range of careers. Select the one you real need, make your lives convenient with high quality.