With the developing advance of Science and Technology, there are some changes in traditional ultrasound diagnostic machine, which we called Digital Ultrasound Machine.
Here one Digital Ultrasound Machine main features:
* Small size, lightweight, compact structure;
* All-digital, intellectual property rights;
* Powerful functions;
* Advanced circuit design and manufacturing processes;
* Reliable performance, stable working;
* Use function display window, menu-driven operation, making it modern and practical;
* Smart shape, weighs less than 300 grams, easy to carry like a mobile phone;
* Handwriting touch, dual operating freely Hot Button control;
* Bright light to work, one-button operation, so testing is very simple, quick, containing electronic manual to help prompt steps to understand its testing method;
* Some ultrasound machines can even be applied widely in Laboratory, the special prosecutor hospital, shipbuilding, oil and gas equipment, aerospace, defense, chemicals, electric power, iron and steel, metallurgy, railway, automobile manufacturing, machinery, boilers, pressure vessels, special equipment, oil pipelines construction industry, mold manufacturing and other industries.

Now a more than five-year Professional Ultrasound Equipment manufacturer and also a developing Medical Ultrasound Devices team--MSL, Guangzhou Medsinglong Medical Equipment Co., Ltd. China. Of which has been prepared serve for you in working fields of Medical Ultrasound applications and product innovation. "More healthier in technology" is our pursuing goal and we are stepping to the idea of "Innovating technology, living healthier". Therefore, people in MSL have made a contribution for human health in committing and promoting advanced technology products for many years. Furthermore, our company has passed the ISO13485 international quality management system certification, CE certification and RoHS certification.

What's more, we always aim to serve you our best service and HQ Practical Digital
Ultrasound Equipment. For example, the complete Led Screen Laptop Ultrasound Machine, as well as wholesale Led Screen Laptop Ultrasound Scanner MSLPU24, which is under the features of high clear image and cost-effective.
Besides, there are other related Ultrasound Equipment from MSL:
Wireless Array Probe Scanner-MSLPU31, the Scanner which can connect to the PC Tablet and Smart Phone wirelessly after installed ultrasound software.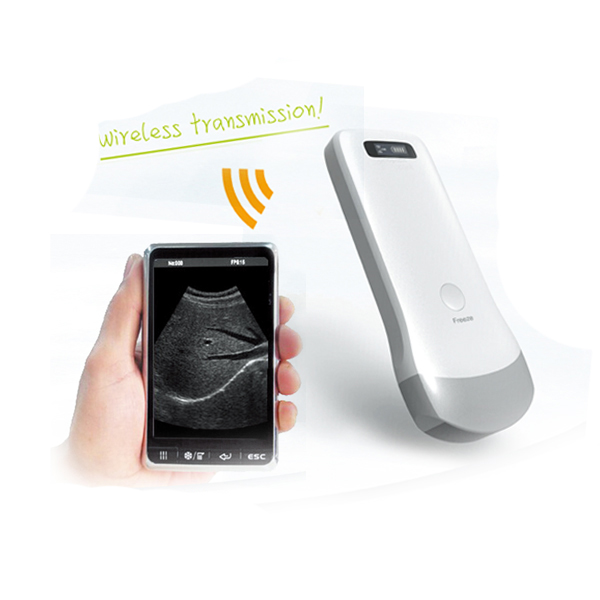 New appearance Full Digital Ultrasound Equipment MSLPU21, which is applied part is ultrasonic probe, instruments series work for Ophthalmology ultrasonic measuring mainly.

Portable Ophthalmic Ultrasound Diagnostic B-scan for sale-MSLPU22.

Comprehensive Digital Ultrasound Diagnostic Machine-MSLPU25, with its Full Digital Black & White Ultrasound Diagnostic Imaging System, which can be used widely in a number of ultrasound diagnosis including abdominal, gynecological, heart and small organs etc.

Cheap Portable & Digital Notebook-Type Ultrasound MSLPU26, which can be applied effectively in the internal organs of the abdomen and in the gynecology and obstetrics diagnosis in your required lives, measure and calculate the distance, the area, the perimeter, the heart rate, and the pregnant week and so on.

Portable & Laptop Ultrasound Machine MSLPU28, Comprehensive Use Portable & Laptop Ultrasound Machine, Super professional software packages to have the scanner widely used in Obstetrics and Gynecology, Urology, Cardiology and Small parts etc.

Advanced high-resolution full Digital Black & White Ultrasonic Diagnosis System-MSLPU30,

HQ Clinical Diagnostic Ultrasound System-MSLPU32.