Home Ultrasound Machine is one kind of our ultrasounds according to different applications, that meas, the Hand-held, Portable, Digital, or Trolley Ultrasound Machine with 3D or 4D function which is applied widely in Human or Vet animals like horse, dog and sheep etc.

Palm Handle Ultrasound service, which is also a Home Ultrasound Machine as well as a multifunctional Ultrasound Equipment and enjoying a great success in global market by its innovative in design. It is distinguishable by the lightweight, easy hand carrying, accurate imaging and simple interface. The selectable two or more difference kinds of probe, dual frequencies, offer more widely range of applications. It is really the most ideal for doctors, vet, even the farmer who can easily carry out quick and easy diagnosis for Uterine, Ovarian examination, Pregnancy detection and Sexing.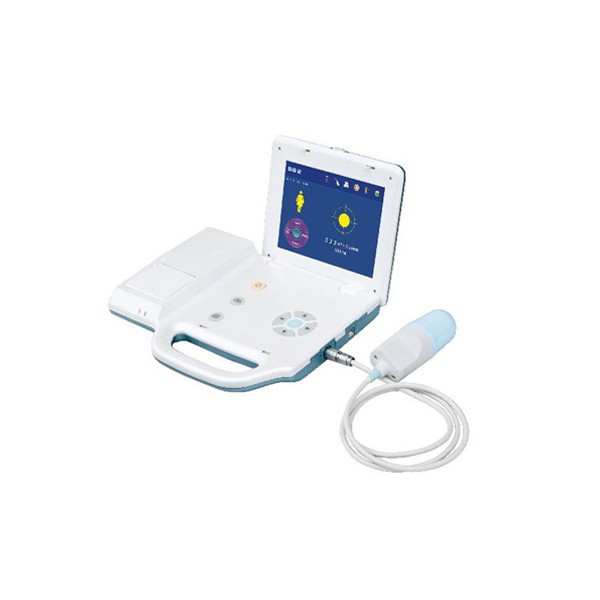 Moreover, the common standard configurations for a Hand-held ultrasound scanner including One Waterproof Probe, Internal rechargeable battery, Mouse, Metallic case etc.

If you just the person who want such a Home Ultrasound Machine after reading this short description, then I can introduce to you a more than five-year Professional Ultrasound Equipment manufacturer and also a developing Medical Ultrasound Devices team--MSL, Guangzhou Medsinglong Medical Equipment Co., Ltd. China. Of which has been prepared serve for you in working fields of Medical Ultrasound applications and product innovation. "Healthier in technology" is our pursuing goal and we are stepping to the idea of "Innovating technology, living healthier". Therefore, people in MSL have made a contribution for human health in committing and promoting advanced technology products for many years. Furthermore, our company has passed the ISO13485 international quality management system certification, CE certification and RoHS certification.

MSL aim to serve clients high quality Ultrasound Equipment with our best service For example, the Brand New Enhanced 3D Ultrasound Equipment MSLPU15, which is belonged to Human Use Portable Medical Ultrasound Equipment and be used widely in vet animals like Cattle and Horse as well.
Besides, the related Home Ultrasound Machines are:
New Appearance Full Digital Ultrasound Equipment MSLPU21, applied part is ultrasonic probe, instruments series work for Ophthalmology ultrasonic measuring mainly.

Full Digital Portable Ophthalmic Ultrasound Diagnostic A/ B Ultrasound Scanner, as well as eight pseudo colors imaging software MSLPU22.

High Quality Wireless Array Probe Scanner MSLPU31, which can connect to the PC Tablet and Smart Phone wirelessly after installed ultrasound software.

Latest Advanced Technical Hand-held Ultrasound Equipment MSLVU05, got a well use in both human and vet animals.

Updated Professional Vet Hand-held Ultrasound Equipment MSLVU04, as Specialized Medical Ultrasound Machine, made a popular use in both bovine and sheep.

Catch more detail information about Home Ultrasound Machines, you can read other description of Ultrasound Machine or you can just log in our official website, we are looking forward to serving you!