Conventional ultrasound diagnostic machine appears of floor-shape, which is placed in a dedicated ultrasound department room in a special use. Of most hosts which are on wheels, and it can push, but due to the large volume, it's weight heavily, and make a moving can be inconvenient in reality.

And now, the most important feature of a Portable Ultrasound Machine is adapted to meet the needs of a doctor or others, ready to start to use, which is very convenient. The earliest such device for generating the bedside monitor the delivery process, and now which has been used in various fields including cardiac, abdominal, vascular, pediatric and other conventional ultrasound use. Due to its ease of use and low prices, a Portable Ultrasound Machine has been widely recognized by the market.
According to statistics, the sale rate of portable ultrasound diagnostic equipment keep increasing in recent years. Of which can be a helper to make such an ultrasound diagnostic machine more conveniently.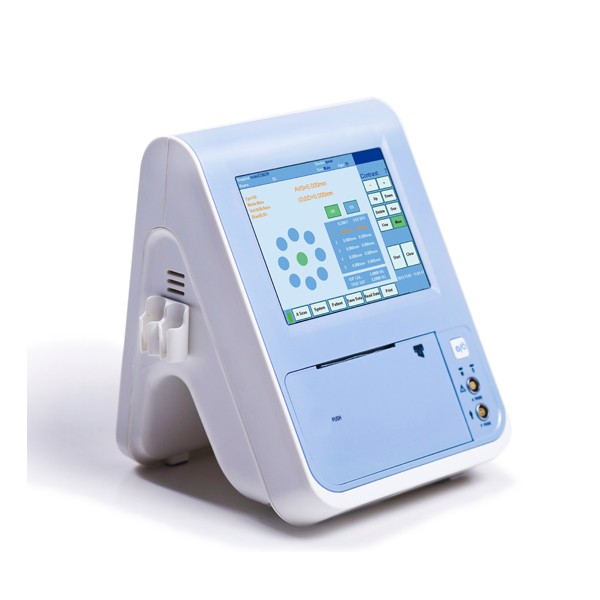 As a developing Medical Ultrasound Devices team--MSL, Guangzhou Medsinglong Medical Equipment Co., Ltd. China. We have been working in Medical Ultrasound field applications and product innovation. "Healthier in technology" is our pursuing goal, and we are stepping to the idea of "Innovating technology, living healthier". Therefore, people in MSL have made a contribution for human health in committing and promoting advanced technology products for many years.

Thus, we aim to serve you better ultrasound devices with our best service and HQ Portable Medical Ultrasound Machines.

For example, Enhanced 3D Portable Ultrasound Equipment MSLPU15. Of which is Brand New Enhanced 3D Ultrasound Equipment, the Portable Human Use Medical Ultrasound Equipment, be used widely in vet animals like Cattle and Horse as well.

For MSL, we sell three series ultrasound products nowadays including Human Ultrasound, Vet animals Ultrasound and Ophthalmology Ultrasound. Ultrasound Equipment has its different classification in wide ranges of applications, and in different appearance, we have made it divided into 3D/ 4D Ultrasound, Color Ultrasound, Home, Handhold, Portable, Trolley, Digital and Veterinary Ultrasound Machine. Of which under a unique proprietary core technology in the international leading level to meet differ fields people need. We are looking forward to helping you choose your suitable one and enhance your daily lives.


Other related Practical Portable Medical Ultrasound Machines:

New Appearance Full Digital Ultrasound Equipment-- MSLPU21, working for Ophthalmology mainly.

Digital & Portable Ophthalmic Ultrasound Scanner-- MSLPU22.

Comprehensive Black & White Ultrasound Diagnostic Imaging System-- MSLPU25, be wide used in abdominal, gynecological, heart, small organs etc.

High Cost-Effective LED Human Portable Ultrasound Scanner-- MSLPU27.

Portable & Laptop Ultrasound Machine MSLPU28, which can be applied widely in Obstetrics and Gynecology, Urology, Cardiology, and Small parts under the scanner.

For more product details, you can log in MSL official website. Thanks for your reading!